Discover Downtown Summer 2018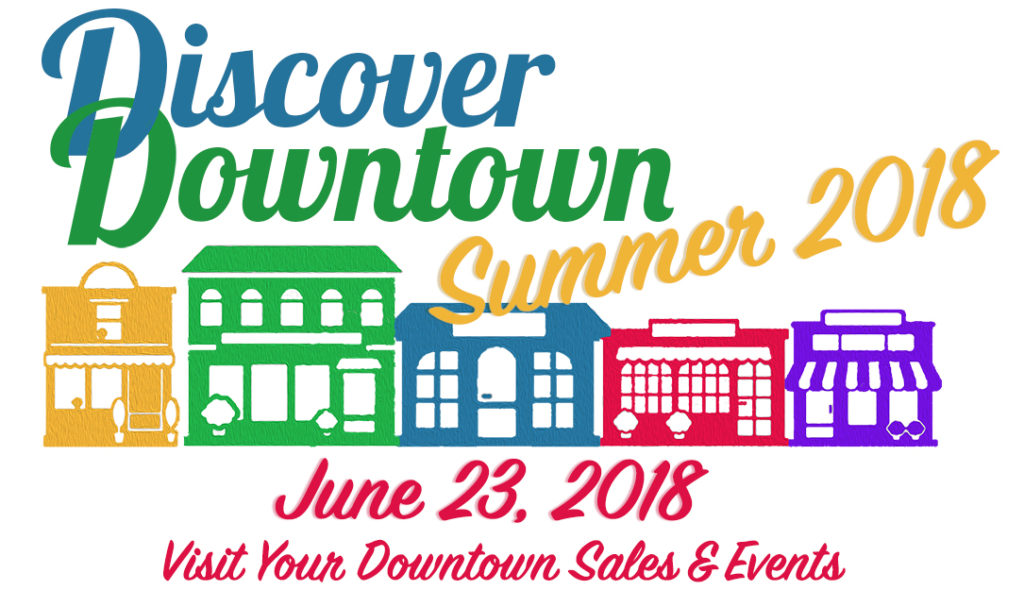 Discover Downtown this Summer 2018! Starting with June 23rd. Beginning at 9am at the following businesses!
Amy's Fabric Treasures
1160 County St.
Annual Sidewalk Sale starts 9am
Annie's Unique Boutique
1049 County St
Women's Clothing, Consignment & Accessories
Open 9am-5pm
Enlightenings
1078 County St
Wellness & Psychic Faire starts at 10am-2pm
(retail open at 9am – 4pm)
Mr. & Mrs. K's Custom Tailoring and Men's Suits
1100 County St.
Shopping
Open 10am-5pm
iDesign Apparel
1065 County St.
Printable Apparel
Open – TBA
Fork & Spoon Eatery & Catering
970 County St.
Lunch & Takeout
Open 11am-3:30pm
Jorge's Creations
968 County St
Women's Clothing & Accessories
Open 10am-3pm
Cindy's Breakfast & Lunch 
958 County St
Breakfast & Lunch
Open 6am-2pm
Nancy's Bakery
943 County St
Baked Cakes, Donuts & More
Open 7am-6pm
Ma Raffa's Restaurant
1142 County St
Italian & American Food
Open 11am-9pm
Pottersville Pub
1104 County St
Drinks (Bar)
Open 11:30am-1am
Excellent Pizza
1072 County St
Pizza, Pasta, Sandwiches
Open 11am-10pm
Sweet As Pie
1043 County St
Fresh Baked Meat & Dessert Pies
Open 10am-1pm
The Rise Cafe
900 County St
Bakery Items, Coffee, Sandwiches
more businesses listed soon!